About Us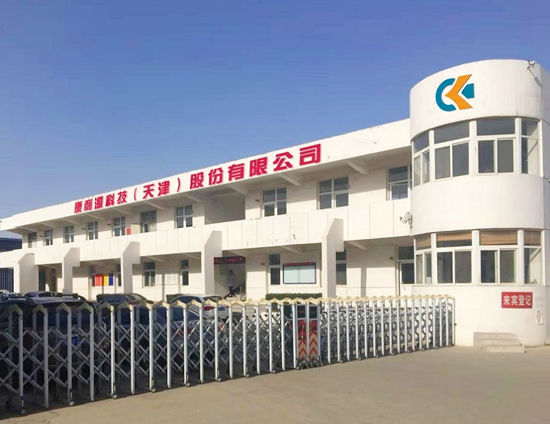 Kang Liyuan Science & Technology (Tianjin) Co., Ltd, listed in Tianjin stock market in 2017(stock code: 212039), is a high-tech insulation material enterprise in China. Its predecessor Tianjin Kang LiyuanElectrical Materials Manufacturing Co., Ltd. was one of the insulation materialprocessing enterprises in North China.
We produce insulation materials for oil-immersed transformers, dry type transformers with professional production machines and manufacturing technique. Our main products are insulation materials and insulation components for oil-immersed transformers from 10KV-220KV.
Our products are widely used in oil immersed transformers, dry type transformers, motors, explosion-proof appliances, as well as complete sets of equipment, high & low voltage electrical appliances and otherelectrical control fields.
The company is a professional manufacturer and an excellent supplierof the amorphous alloy transformer insulation accessories.The frameworks produced have been widely used in SH15 series amorphous alloy transformers. We have a number of production lines for Diamond-dotted papers, Pre-impregnated papers, Crepe papers and Crepe paper tubes. The pre-impregnated papers and struts we produced are used in the domestic transformer industry to the anti-short circuit and high overload distribution transformers. We have become the production base of Japanese MIKI crepe paper tubes in the north and northeast area of China.
Our products all meet the national standard, IEC standard and ISO standard. We have more than 20 national inventions and utility model patents, and the reliable quality of our products and our superb service has received warm praise from our customers!
Our company has won plenty of awards like "Tianjin Quality Trustworthy Team", "Tianjin Excellent Quality Management Group","Advanced Enterprise of Tianjin Promoting General Quality Management Team Activities", "National Science And Technology Small And Medium-sized Enterprise", "2016 National Excellent Quality Management Unit", "2017 National Excellent QC Group", "National Hi-tech Enterprise"and we are determined to become better.
We take customer satisfaction as our goal, trying our best to be more professional. In line with the principle of "putting customers first and pursuing continuous improvement", we will keep innovating and never stop on our way to become a new material supplier of transformer industry at home and abroad.